We are now accepting orders for our February 2024 box
Our boxes come bursting with culinary adventure
Our boxes include:
✓ A great food-focused book to curl up with
✓ Delicious food treats (from a small business, never Amazon)
✓ A donation to fight hunger in Buffalo, NY
We are currently accepting boxes for our BREAKFAST box shipping February 1st
Boxes Ship Quarterly
We ship February, May, August, and November
Check below for our themes & shipping schedule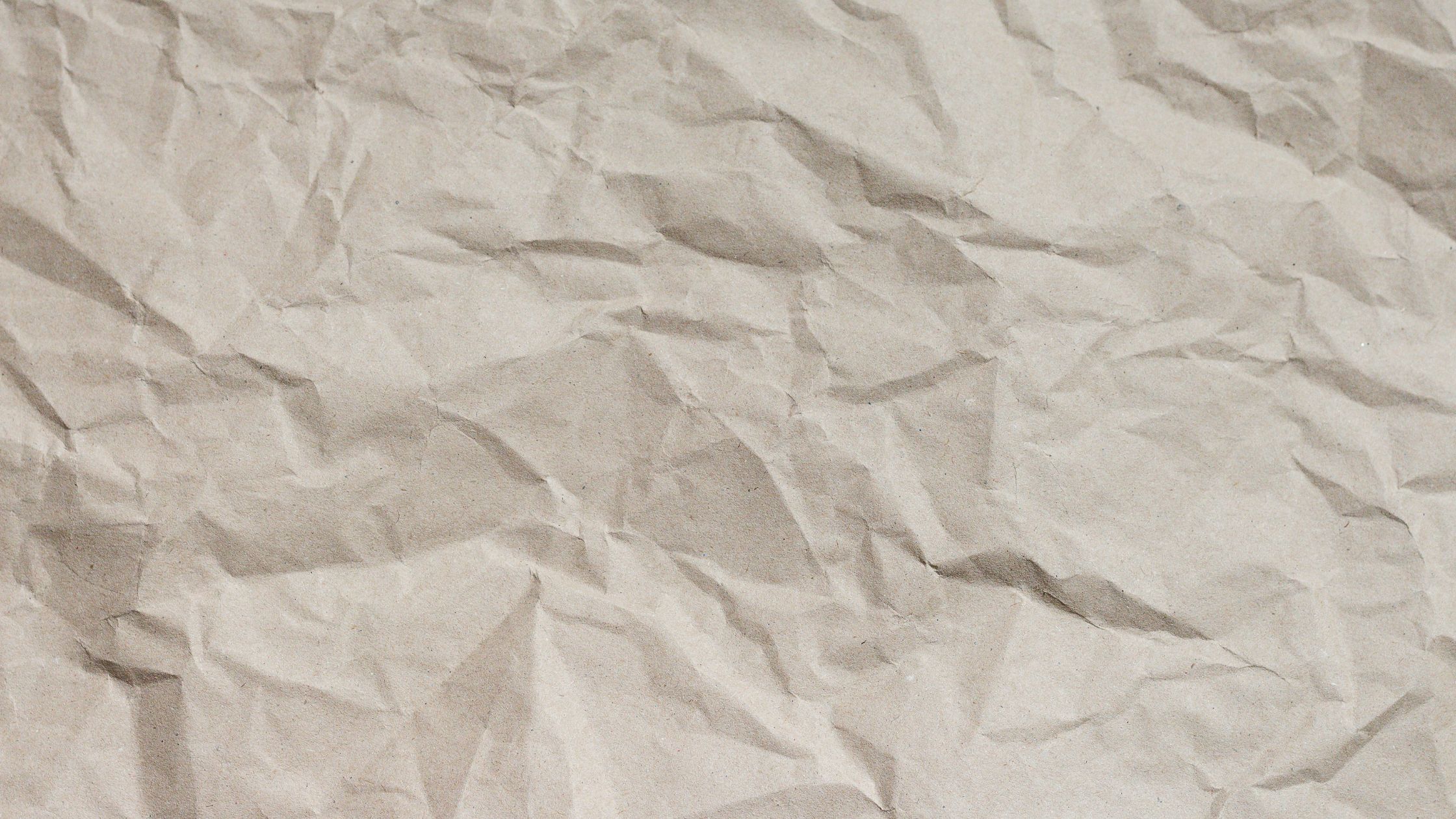 By signing up for a Read It & Eat subscription box you are committing to the full terms of the program.
Please check our terms and conditions for full details. This subscription is a minimum 4 box commitment.
We Are Currently Accepting Orders for Our Breakfast Box
This Box Ships in Febuary 2024
What's Inside Our Breakfast Box
Read [Food Writing Path]
Red Sauce, Brown Saue by Felicity Cloake
If there's one thing that truly unites Britain, from Aberdeen to Aberystwyth, St Ives to St Pancras, it's an obsession with breakfast.
We all have an opinion on the merits of brown sauce versus ketchup on our morning bacon sarnie. In this eagerly awaited follow-up to One More Croissant for the Road, the nation's favourite taster-in-chief Felicity Cloake sets off on a cycle trip of condimental proportions to investigate and celebrate the legendary Great British Breakfast. Travelling the length and breadth of the UK to establish once and for all what makes a perfect fry-up, she rates them on criteria from the crispness of the bacon to how long they keep her pedalling. But a woman cannot live by All Day Breakfast alone, so as well as recipes for the Savoy's Omelette Arnold Bennett and proper Scottish porridge, she lavishes her attention on the regional specialities she encounters along the way, from a desi breakfast in Birmingham to a Greggs Geordie stottie cake. This is a freewheeling gastronomical tour like no other.
Eaten with as much relish in The Wolseley on Piccadilly as in Glasgow's University Cafe, Britain loves nothing more than a good breakfast. The only question is: what do you have with yours?
Read [Fiction Path]
Fred and Breakfast by Phoebe MacLeod
Daisy's life is going nowhere, but that's just how she likes it.
Unable to move on from the tragic accident that killed her parents ten years ago, she's living each day as it comes. After all, what's the point of plans and dreams if one random event can rip them all from you? She's quite comfortable with her dead-end job and her lacklustre love life, thank you.
When she and her sister inherit a run-down caf from a distant relative, her first instinct is to sell it. She doesn't know anything about running a business, so the idea of taking it on and trying to turn it around is way too much of a risk. However, chef Matt has other ideas, and it's not long before his infectious passion for the place starts to rub off on her.
Will she be able to save the caf , or will the caf end up saving her?
Read [Cookbook Path]
100 Morning Treats by Sarah Kieffer
From Sarah Kieffer, the beloved baker behind the bestselling 100 Cookies and Baking for the Holidays, and the popular Vanilla Bean Blog, here are 100 recipes for perfect starts to the day.
One hundred morning treats to start your day with smiles: These baking projects will bring delight to your family breakfast, a Sunday brunch or bake sale, a morning at the office, or kids' soccer practice. Whatever your preference alongside your morning cup of coffee or tea-sweet or savory, buttery or flaky, hot off the griddle or taken to go-you'll find a recipe for it here, from coffee cakes to danishes, doughnuts, scones, quick breads, quiches, and muffins galore!


Eat
Long Table Popcorn Pancake Mix:
We air pop the popcorn, and then stone-mill it into the lightest flour in the world. The air that gets in the popcorn stays in the cake.
Happy Grub Mini Waffle Maker
Fight Hunger
$5 from every box sold is being donated to Big Big Table
Shipping Schedule:
February, April, August, and November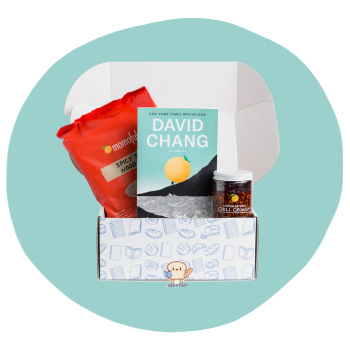 KOREA BOX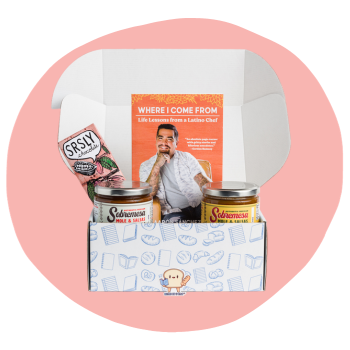 MEXICO BOX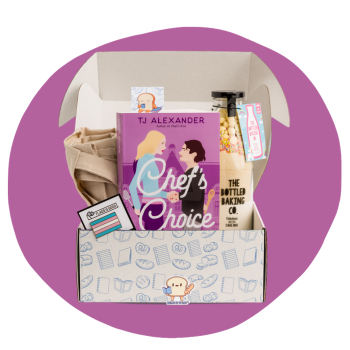 LIMITED EDITION CHEF'S CHOICE
MUSHROOM BOX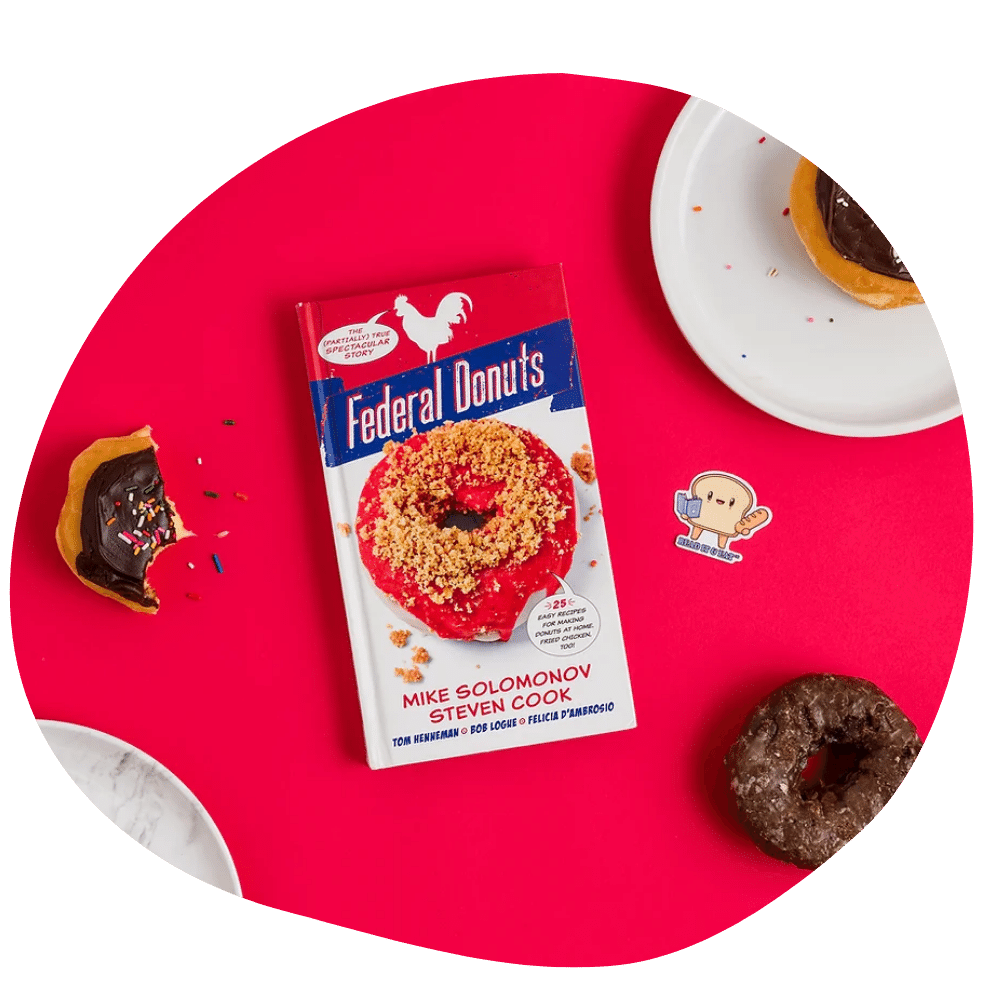 DONUT BOX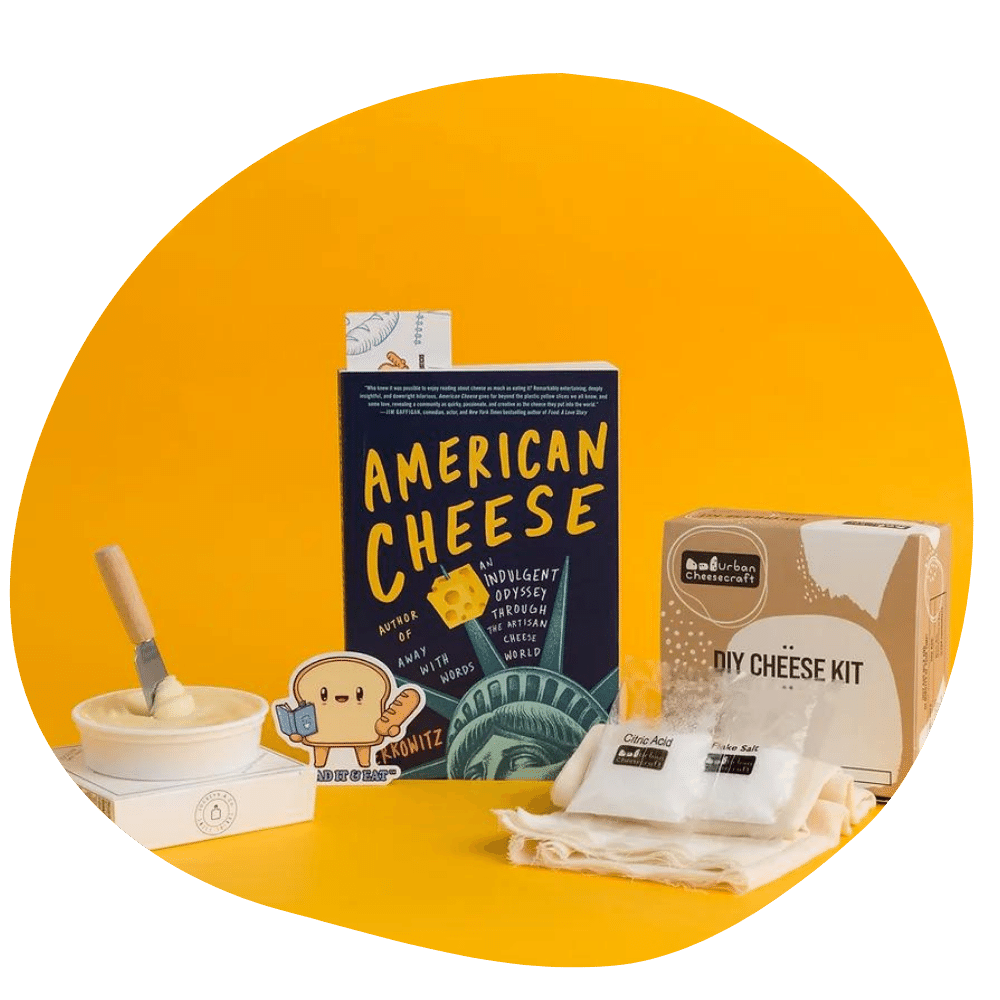 CHEESE BOX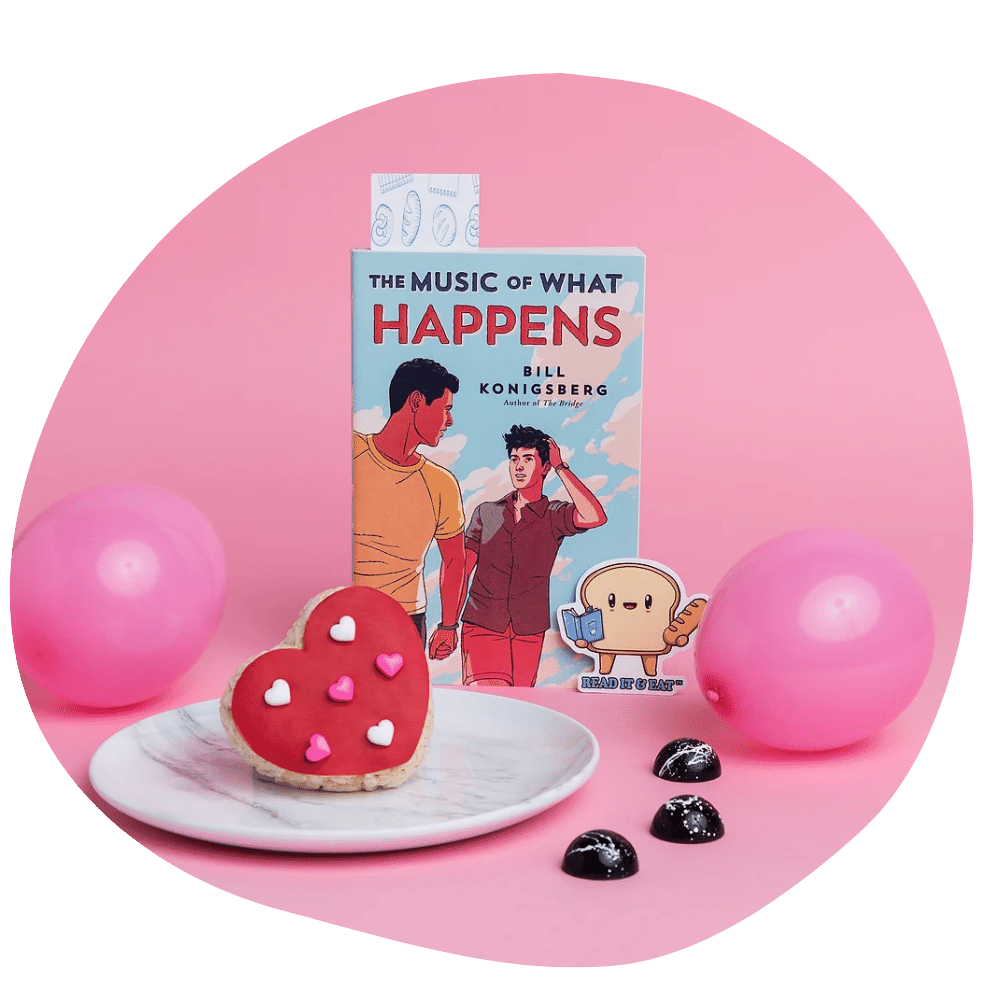 LIMITED EDITION VALENTINE'S DAY BOX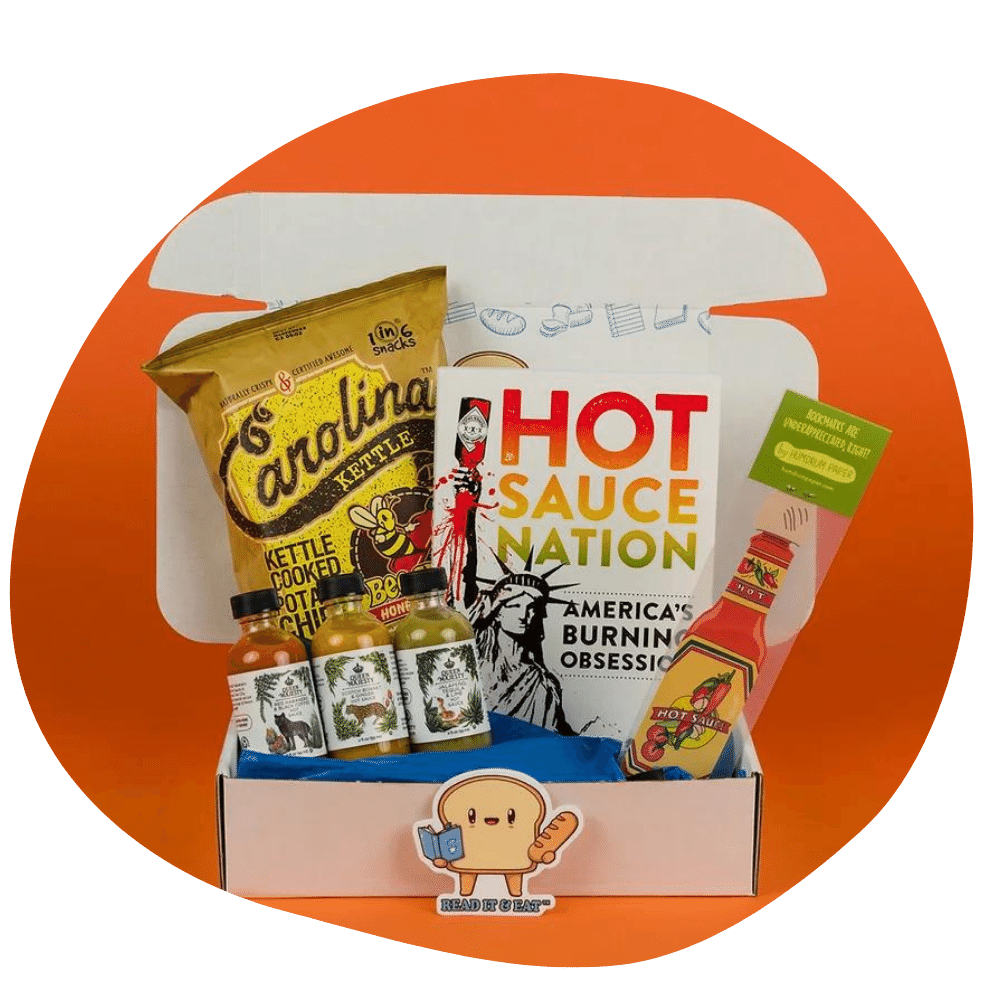 HOT SAUCE BOX
/** * @var $module \Ucraft\Module */ ?>
KRISTA R. | Verified Reviewer on Cratejoy

What a fantastic book box! I love the creativity in how it was all put together around a theme. |love the combination of food and books.

KATHERINE ZOFREA | Booktuber

I absolutely loved my blind date with a book! My package arrived on time and the packaging itself was so cute! There are 3 different genres to choose from, making it feel like a personalized experience.

HOLLY BY GOLLY BOOKS | Booktuber

Whether it's a gift for a loved one or you are splurging for yourself this box is the PERFECT boost of serotonin!

A foodie book curated specifically for your desired genre of fiction, romance, or young adult PLUS a delicious snack to pair with it... I can't think of a better combination!